Best Green Tea Brands In India
Raise your hands if you're a green tea fan! The green deliciousness has taken the world by storm thanks to its several health advantages, including weight loss. The variety of brands on the market, however, is a major problem that the majority of people must deal with.
Because this beverage offers so many health advantages, the majority of people have stopped drinking masala chai. However, it may be difficult to decide which green tea to buy with so many companies releasing their products. Therefore, we've produced a list of the greatest green tea brands that are sold in India, together with all the pertinent information, costs, and locations where to buy.
Best green tea manufacturers :
The best green tea products available in India are listed below;
Organic India Tulsi Green Tea :
The recognition of Organic India as a brand has grown recently. They are dedicated to offering premium natural products and creating workable action plans that are moral, dependable in society, and considerate of the environment. It works well for controlling weight. They contributed loose leaves and strengthened tea bags to the green tea industry. The addition of fortified tea packets and loose leaves is the green tea contribution. Their products are extremely distinctive, and all of their green teas are steeped with basil or tulsi. They come in a wide range of flavors, including pomegranate, lemon ginger, black baron, and jasmine.
Wayanadan Green Tea :
For a cool mind! Have the fresh Green tea. Wayanadan green tea helps you to reduce cholesterol and fat. Green tea is made from unoxidized leaves and is one of the less processed types of tea. It, therefore, contains the most antioxidants and beneficial polyphenols. It helps to burn unwanted fats and helps to reduce cardiovascular diseases.
Wayanad organic research is one of the best food processing and marketing firms in Kerala, the god's own country located exactly at Wayanad Organic Research Pvt. Ltd, Wayanad, the hill land of taste and beauty. Website :https://www.wayanadans.com/
Lipton Green Tea :
One of the most well-known green tea brands in India is Lipton. Due to its accessibility, many individuals find it to be a suitable tea.
This green tea aids weight loss, strengthens the immune system, enhances heart health, and decreases cholesterol. It has a bitter and nutty flavor. The green tea produced by Lipton is also renowned for lacking any additives or preservatives. So savor that cup of Lipton green tea that was expertly made!
Mantra Organic Green Tea :
Another of the top 10 green tea manufacturers in India, 24 Mantra Organic Green Tea, produces the greatest green tea brands in the country. Raj Seelam established this well-known green tea brand in India in Hyderabad in 1992. By the end of 2020, one of India's top high-quality green tea brands is expected to reach more than a million households. The leading green tea producers in India currently have more than 30,000 growers cultivating more than 150,000 acres of land. This company offers organic green tea and tulsi green tea at the most affordable green tea brands in India, making them the best green tea brands in India.
La Plant Green Tea :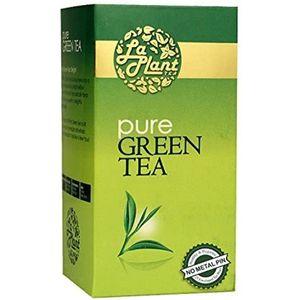 La Plant is a Mumbai-based company. Despite having a modern appearance, they perform well and are steadily moving up the market. The company sells longleaf, Tulsi, and lemon varieties of green tea in an unusual combination. The tea comes in lovely packaging and is reasonably priced when purchased online.
Twinings Green Tea :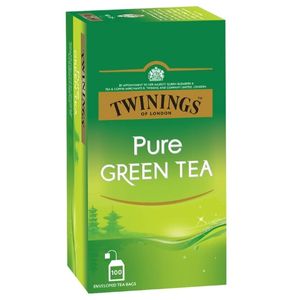 The Camellia Sinensis plant's finest leaves are used to create Twinings Green Tea. It is a tasty tea that steeps to a pale golden hue. The flavor of Twinings green tea is distinct and subdued.
This beverage is a healthy alternative since it perfectly combines the delicate flavor of green tea with the tart flavor of lemon. Given its numerous health advantages, Twinings Brand green tea is a better option for a cup.
Taj Mahal Green Tea :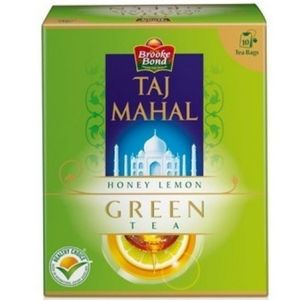 One of the most well-known Indian tea brands is Taj Mahal. The same is true of the herbal teas offered by Hindustan Unilever under the Taj Mahal brand, which come in flavors like honey lemon and Darjeeling and have a variety of positive physiological effects.
In order for you to enjoy the best, the green goodness is available in the tastes of Spicy Ginger, Fragrant Cardamom, Rich Masala, and Fresh Lemon. To enjoy health, goodness, and wonderful taste in a single cup, choose Taj Mahal Brand Green Tea.
Himalayan Green Tea :
Himalaya has expanded into various markets as a brand, and green tea is one of them. This green tea is ideal for beginners because it comes in a pack of 10 tea bags. If you don't like the flavor, you can easily try various ones until you find your favorite. Himalayan green tea has a strong flavor and aroma, and only a brief soak in hot water is sufficient to relax your body. Its robust flavor makes it a favorite among drinkers looking for a potent result.
Basilur Green Tea :
Basilur Green Tea pairs well with the pleasant flavor of lemon and mint. This green tea is a pure treat thanks to its flavor, which is rich and tart. The flavor and classic, high-quality aroma of basilur green tea are incredibly distinctive. Due to its traditional formulation, this green tea brand will appeal to all tea enthusiasts.
Tetley Green Tea :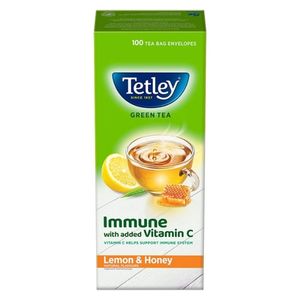 While enjoying your daily cup of tea, Tetley Green Tea assists with internal detoxification. It has five times as many antioxidants as an apple and can neutralize free radicals.
This green tea has a rich flavor and a natural aroma because it is made from nature's best tea leaves and buds. To create the delicate flavor and light green color, green tea leaves are first lightly pan-fried.
What are the Benefits of Green tea?
Possibly Enhances Brain Function: Green tea helps to enhance or raise brain function in addition to keeping you attentive. Regularly drinking green tea will produce a healthy quantity of caffeine that is beneficial to the human brain and can enhance a variety of cognitive functions.
Healthy Bioactive Ingredients: Catechins, a type of natural antioxidant found in green tea, are beneficial in a number of ways, including preventing cell damage. These compounds have the ability to lessen the body's production of free radicals and shield molecules and cells from harm. This catechin has the power to heal a variety of illnesses.
Contains several antioxidants: They aid in the prevention of several malignancies due to their high antioxidant content. Breast cancer, prostate cancer, and colorectal cancer risk are all reduced as a result.
Reduce the Risk of Type 2 Diabetes: Numerous studies indicate that green tea may raise insulin levels and lower blood sugar levels, both of which are factors in the current rise in diabetes.
Promotes Fat Burning: According to numerous research and examples, it increases metabolism, which aids in fat reduction. For a faster metabolism, many healthy guys choose to consume green tea once daily.
Conclusion :
Now that you are fully informed about the top 10 green tea brands, we advise you to pick one that best suits your tastes. If you're new to drinking green tea and aren't very familiar with its flavor, you should try Wayanadans or Himalayan Organics green tea.